If you are looking to invest in stocks, you will at least do some basic research regarding investing in the stock market. Even the most elementary form of research, which may consist of a few google searches, will tell you you require a demat account to start investing. However, before you open demat account it will be beneficial to know the following things about a demat account.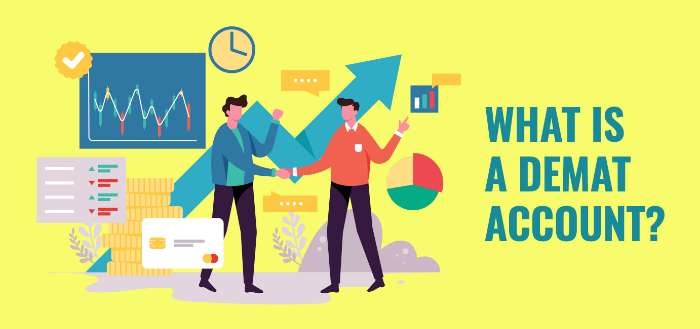 What is a Demat Account? 
First and foremost, you must know what a demat account is and what purpose it serves. In plain and simple terms, you must have a demat account, as you require it to store your shares electronically. You can compare its function to a savings account you open with your bank. Just that instead of holding your cash for you, a demat account holds your shares. The CDSL (Central Depository Services Limited) and NSDL (National Securities Depository Limited) are the two depositories in India that maintain all demat accounts. And the depository participants are the intermediaries that provide demat account services to retail investors.
So, as a retail investor, you open a demat account with a depository participant. A depository participant, also called a DP, is a stock broker registered with at least one of the two depositories. So before opening a demat account, check the broker's or provider's depository participant status. Now you must know that your demat account will only hold your stocks. To buy and sell stocks, you will require another trading account. However, you can also open trading accounts with a broker and do the same simultaneously with your demat account. 
Advantages of Opening a Demat Account 
Demat accounts were vital to move to a system of electronic investing and trading. Investing online is a much more straightforward, efficient and instant process than conventional investing. Thanks to demat accounts, you can invest in the stock market using a trading app with a few taps on your mobile device. Lastly, shares in your demat account will always be authentic and immune from physical damage and wear and tear. These were the general benefits, but at the same time, there are plenty of benefits which may be broker specific. 
What are the Broker Specific Benefits? 
Opening a demat account with various DPs or brokers has different benefits. So, before you open a demat account, evaluate the broker based on additional services and facilities they offer. You could start with the products the broker offers. For instance, a broker may provide trading services in equity, F&O (Futures and Options), mutual funds, commodity, currency segments etc. 
Brokers also provide trading platforms, including web-based platforms, dedicated trading software and mobile trading apps. As a beginner, you will primarily invest using the mobile app. However, it is always positive if you can access your trading platform through multiple devices. So, ensure that the broker offers multiple means to access their trading platforms. 
The best trading app in India is that app, which is easy to navigate, provides accurate data, and helps with comprehensive price tracking. Some brokers also offer stock reports, recommendations, and ideas to help their clients with investing. This is another thing to look out for before opening a demat account with your broker. 
What are the Broker's Demat Charges 
The last thing you must be aware of before you open demat account with a broker is the price they charge for providing demat and trading account services In the end, stockbroking is also a business, so the broker has to make money from somewhere. So, they charge various fees like the demat account opening charges, AMC (Annual Maintenance Charge), and brokerage. Generally, better services cost higher fees, so you should assess the services you desire and find out which broker provides them with the best rates. 
However, thanks to healthy competition in the broking space, broking offers some great deals for investors. For instance, Kotak Securities' "Trade Free Youth Plan" is one of the best plans for anyone under age 30. With this plan, you pay zero brokerage yet get all the premium benefits, like Kotak's stock recommendation. 
Conclusion 
These are a few key things you should know before you open a demat account in India. First, evaluate brokers and select the one that offers the best bang for the buck in terms of services and the best trading app in India. Then, you can visit their website or download their app to open a demat account online. A good broker keeps the demat account opening process straightforward.