When it comes to using a demat account, you must choose the one that suits your needs and expectations the best. But, to choose the best demat account, you all need to do some homework and plan. For a demat account opening, you must choose a depository like Central Depository Services (India) Limited (CDSL) or National Securities Depository Limited (NSDL).
Choosing DPs is not everything; you will also have to choose a depository participant (DP) to open a demat account on your behalf on either CDSL or NSDL. Choosing a good depository is an important step to opening the best demat account to enter the stock market in India.
Listed below are some of the factors that you must consider when you are about to choose the best demat account.
Easy Account Opening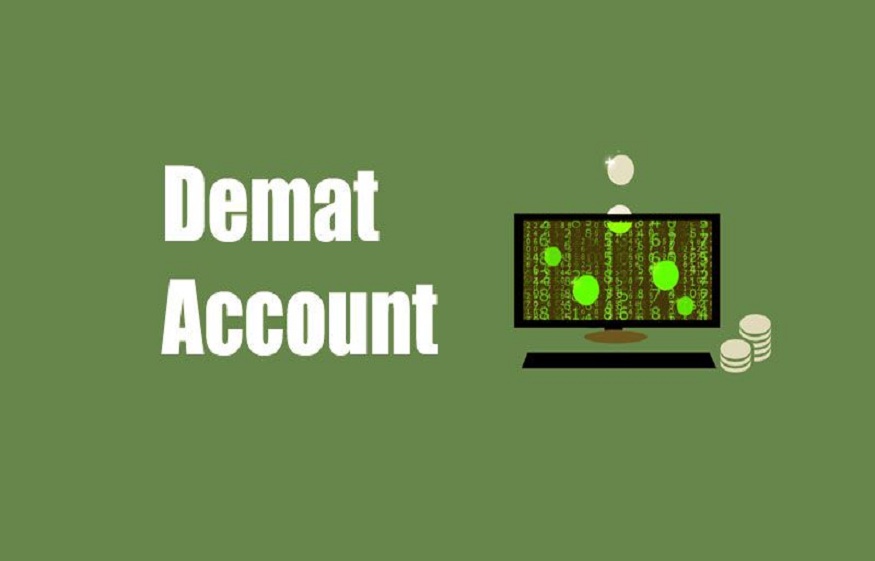 According to the Securities and Exchange Board of India (SEBI), the service provider must follow a complete procedure to create a demat account. It is up to the service providers how easy they make this process for investors. Completing KYC is mandatory for investors to invest in the stock market, where you will need your PAN card compulsorily. In today's world, the process of KYC has become online and is called e-KYC. Completing e-KYC has become easier with the availability of a video camera or in-person verification for final self-identification.
User-friendly Interface
When looking for the best demat account, you must look for this second point. Nowadays, almost every stockbroker offers its own inbuilt software to download. Checking out reviews will help you explore this more . Next, you must go through their web-based application. You must check out how well you can update yourself with recent market trends. You must also look out for how easy it is to use and understand the trading platform.
Another significant factor to consider when you look for the best demat account is checking out the interface between your broking firm and your banking account. After opening an online trading app, it is crucial to link your demat and trading account with your bank account; they are essential for online trading.
 Trading Brokerage
When it comes to trading, you may look for low trading costs and low brokerage. It is not feasible to bargain with your stockbroker in investing and trading. However, various stockbroking firms offer brokerage services at very low costs. It is all up to you to decide which broker you would like to go with. Your broker will charge you based on your trading frequency. There will be less trading frequency when it comes to delivery-based trading.
Demat Charges 
Demat account charges are one of the significant factors to consider while choosing an account that suits your needs best. There are annual maintenance charges that you will have to pay annually. It doesn't matter whether you have little or no investments in your demat account. There may be minimal AMC charges on your demat account, depending upon the stockbroker with whom you have opened it. An annual maintenance charge is reflected in your demat account every year.
You must also look for fees to create a demat account. However, many stockbroking firms don't charge you for a demat account opening. Therefore, when calculating demat charges, you must consider the overall charges that come with a demat account.
You will incur a cost payable whenever there is a debit from your demat account. In addition, you will have to pay a certain amount when you are willing to take a physical transaction copy or physical copy of the demat holdings.
There will be charges on your demat account at the time when your Demat Request Form (DRF) or Debit Instruction Slip (DIS) faces rejection. In addition, there are other charges for your demat requests based on every certificate. You must go through all these kinds of charges when you decide to open a demat account. 
Online Analytics 
Data analytics are important factors to consider when it comes to getting the best demat account in India. Nowadays, most depository participants (DPs) offer more than just simple account statements. With DPs, you may get online analytics on your demat holdings, like real-time valuation, demat inflows and outflows analysis, timely alerts, etc. You may take advantage of such value-added services from your DP.
Intraday Close Timing 
When you carry out intraday trading, you must remember to close all your positions before closing the market on the same day of buying. You can set up an auto squat time for all your intra-trading positions. When you don't square off your positions for any reason, your broker will initiate to close them or convert them into delivery trades. You must ensure whether positions will be closed at 2.45 or 3.15.
Types of Demat Accounts
There are various categories of these kinds of accounts based on specific purposes. Let's have a look at each of them.
Single Holding Demat Account
Only one person can hold this account type. Using this account, you can buy and sell on your own. You can benefit exclusively as the sole account holder. If you enjoy using it alone, know that you will be the sole risk-bearer.
Joint Demat Account
Three people can open this demat account together. All the holders of this account will have to either enjoy profits or incur risks altogether. 
Corporate Demat Account
This corporate demat account is available for a business house or any commercial setup in its name. This account operation is possible with the organisation's name. The official banking account of the organisation will receive all the profits form this demat account.
A NRI Demat Account
Non-resident Indians (NRIs) can access these demat accounts. Two sub-categories of NRI demat accounts are
1. Repatriable Account
A repatriable demat account allows you to move your funds to your foreign bank account.
2. non-repatriable account
With a non-repatriable demat account, you can't move your funds abroad.
Check DP's Service Standards
You must determine whether a particular DP offers standardized services in the market. Then, you can look at the quality of their regular and ancillary services. An easy example to check out is how much time it takes to dematerialise your physical shares. Do you get all the required corporate actions to your demat account efficiently? You must also check out how efficiently DP handles various issues like pledges, liens, customer complaints, etc.
Share India has been among the leading stockbroking firms in India for over two decades of existence, serving people with their exclusive stockbroking services in the financial industry in India. With Share India, you will have to pay no AMC charges for the first year of opening a demat account. They don't charge you for opening a demat account on their platform. You also get a free trading account with the Share India platform.
 Conclusion 
It is essential to consider several factors before choosing the best demat account suitable for you. There are different factors, like the demat type you want, various charges related to it, effective trading tools, the quality of its services, and so on, to consider when looking for it. You can take help from your Depository Participant (DP) to choose the best one for you. Share India offers an exclusive demat account to trade in a wide range of securities anywhere at any time.