Delivering the products on time to the customer is vital for businesses to sustain and grow, requiring inventory to store their goods and products. However, every business has its needs, and for a B2B business, wholesale inventory is essential as they need to deliver the products in bulk. Since B2B businesses deal with many goods or products, they need to manage the inventory to prevent delay and take the edge. Moreover, managing the wholesale inventory can be challenging for businesses, and that's where wholesale inventory management solutions come into the picture. In this article, we will explore the challenge associated with inventory management and how to overcome it.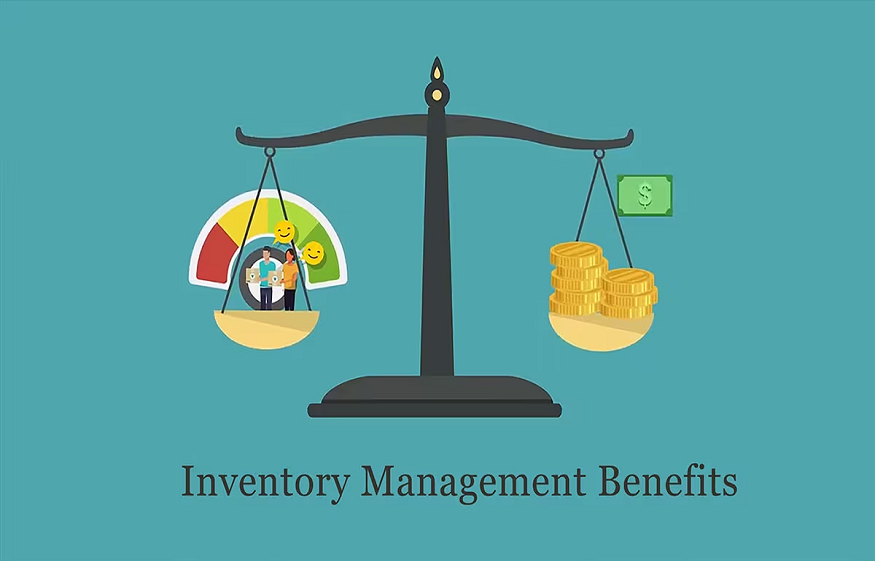 Challenges in the Wholesale Inventory Management
A business encounters various challenges while managing inventory on a day-to-day basis. Here are some of the major challenges businesses face.
Improper Inventory Management
Not having proper wholesale inventory management solutions can lead to overstock and understock, and both cases are horrifying for the business. Shortage of products obstructs your fulfillment of the order, leading to mistrust or loss of deal, while overstocking of products can enhance the loss as maintenance costs increase.
One can avoid this problem by being at the top of the game with B2B QuickBook integration in ecommerce. It allows you to track the inventory in real time and update the data in the system when new stock arrives. With QuickBooks, you can manage wholesale inventory effortlessly and be up-to-date with inventory information.
Mismatch in Customer & Supplier Demands
Many business owners face the challenge of not fulfilling their commitments due to poor inventory management. For instance, one orders the products and demands immediately; however, you run out of goods and will contact your supplier. This can take a lot of time and eventually leads to shortage or overstocking.
One can avoid mismatch by B2B QuickBook integration in ecommerce business, as it tracks the inventory and indicates the purchase order based on the created inventory level.
Profit Margins & Cash Flow
These are key things for any business, focusing on improving the profit margin and cash flow. Businesses face challenges such as late payments against invoices, inventory storage costs, and bidding for new orders. Sometimes, wholesale businesses fail to measure the profitability of the product, as some costs are hidden. Incorporating QuickBooks from B2B best software to manage inventory can help you generate accurate financial reporting for accurate balance sheets and income statements.
Reason to Choose Wholesale Inventory Management Solutions
Choosing wholesale inventory management solutions being various advantages and managing the wholesale inventory efficiently.
Efficient Inventory Control
Being able to track inventory in real-time is a sense of power for the wholesale business, as it allows you to manage the stock effectively. The solution gives you information about the inventory, minimizing the risk of overstock or understock. With real-time inventory information, you can enhance your customer experience, as customers get their products delive7red in the promised time. Additionally, better inventory management can lead to lower holding and storage costs.
Streamlined Order Processing
The B2B best software to manage inventory automates the order processing workflow, from receiving purchase orders to managing sales orders. They also give you the reorder notification when your inventory reaches the reorder points. It frees up your employee's time, allowing you to focus on more strategic and value-added activities. By optimizing inventory levels, businesses can reduce carrying costs and excess inventory expenses.
Accurate Forecasting
Data-driven decisions are the future, and it is also needed in good inventory management. Inventory management solutions allow wholesale businesses to plan the inventory cost and its operation. It also helps businesses anticipate market trends and plan inventory according to previous sales data, reducing the risk of excess stock or missed opportunities. Data-driven decision-making becomes possible, leading to more informed choices and strategies.
Multichannel Integration
A wholesale business should leverage the solution to manage its inventory. Managing the data from the different channels was challenging, but taking a solution from B2B best software to manage inventory ensures all the data is synced across all the channels and all the sales details are collected accurately in one place. It helps you to accept orders from multiple channels without worrying about managing the data.
Conclusion
Inventory management is vital for any business, as it helps deliver the products on time, which is important to sustain and grow the business. Managing the wholesale inventory can be challenging for the business. However, incorporating wholesale inventory management solutions can help you manage the inventory, such as preventing overstock and understock, mismatch in customer and supplier demand, profit margin, and cash flow. A wholesale business can also consider B2B QuickBook integration in ecommerce can help businesses overcome these challenges. It tracks the inventory and keeps you posted the real-time updates, offering the proper management. With the help of QuickBooks, one can prevent the mismatch of order commitment.