India's banking and financial industry has seen significant development in recent years. Nowadays, a hassle-free online application process makes it simple to obtain a personal loan. Since it is a multipurpose loan, there are several uses for the money borrowed.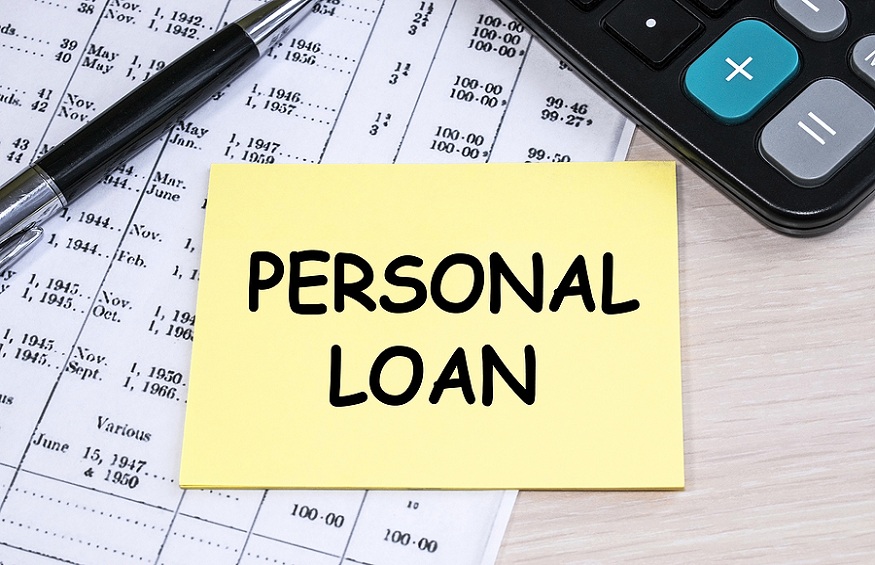 Additionally, as this is an unsecured loan, you are not required to provide any security to get the loan amount. However, if you are taking out a personal loan, be careful to spend the money prudently. Obtaining a personal loan online is a convenient and streamlined process. Let's look at some of the ways that a personal loan might support your financial goals.
To Easily Handle All the Major Expenses
By taking out a personal loan, you'll have access to a sizable pool of fast money that you may utilise to fund significant expenditures or meet other financial obligations. The loan can be repaid over time in manageable instalments with just a tiny amount of interest.
Finance University Education
Numerous costs associated with higher education, including lodging, transportation, food, and stationery supplies, necessitate a substantial sum of money. You may pay for the university tuition and all other extra expenditures with a personal loan.
Medical Expenses
It's quick and straightforward to apply for personal loans. You could need immediate access to money if you experience a medical emergency. Obtaining a personal loan might be a lifesaver in such a circumstance. Without sacrificing your health or the health of others you care about, the loan amount will enable you to access essential services and facilities.
Finance Home Renovation and Repair 
Your house could occasionally need repairs. Before a significant occasion, your house may require a total makeover due to a damaged wall, a broken roof, or another issue. If you don't have any money left over, you may easily cover the repair's entire cost with a personal loan.
Conzolidating Debt
Consolidating debts involves choosing a new loan to pay off other obligations and consumer debts. An intelligent method to save money could be to take out a sizable personal loan with a low-interest rate to pay off your other little, high-interest bills. You might avoid paying a costly loan by merging your debts. However, be careful to ask your bank about their prepayment policies. Some banks and financial organisations impose fines for not repaying loans in full and may impose additional costs for foreclosing on them.
Travel Arrangements
A personal loan for travel has that goal in mind. It can pay for your vacation's costs, including airfare, lodging, transportation, etc. Therefore, your plan cannot work out if you are considering a trip but lack the necessary finances. You may simply receive the money you need to plan your travel and other aspects of your ideal holiday with a personal loan for travel preparations.
Raise Your Credit Score
It's crucial to have a good credit score if you want to borrow money. Credit bureaus calculate credit scores based on how people and institutions handle borrowed money. Riskier borrowers are those who have a high level of leverage or a history of late payments. So strategies to raise your credit score include consolidating your debt, keeping a reasonable debt-to-income ratio, making loan payments on schedule, etc. 
Till the loan is paid off, keep in mind to make on-time loan payments because skipping or postponing a payment might hurt your credit. A good credit score will thus be beneficial if you ever wish to take out a large loan, such as a mortgage.
Wedding Expenses
One of the most critical events in a person's life is their wedding. People go to great lengths to make their weddings spectacular and unforgettable. But organising a lavish wedding may be difficult. A personal loan is the most excellent option in this situation. You may easily and promptly obtain the needed amount.
Conclusion
Nowadays, everything is done online, including applying for personal loans. A personal loan obtained online is not only practical, but it may also result in lower interest rates. When searching for a personal loan online, compare lenders and consider loan characteristics. 
Additionally, you might look at  personal loan app like Fibe. Customers may get modest loans via Fibe, a mobile app-based lending company. The goal of the loan is to assist those borrowers in meeting their financial obligations until their next payday. You can obtain a Fibe loan for up to 5 Lakhs for up to 36 months, depending on the type of loan programme.