EXANTE is a Malta-based brokerage firm founded by Anatoly Knyazev, Alexey Kirienko, and Gatis Eglitis in 2011. The firm started out providing global market access to Maltese traders, and it was the first broker in the region to do so. Over the years, it has become one of the leading brokers in Europe and has expanded its footprint across continents to Asia, while being one of the fastest growing brokerage firms in Europe and abroad. No doubt, this success is due to the company culture of innovation, transparency, and their commitment to client satisfaction.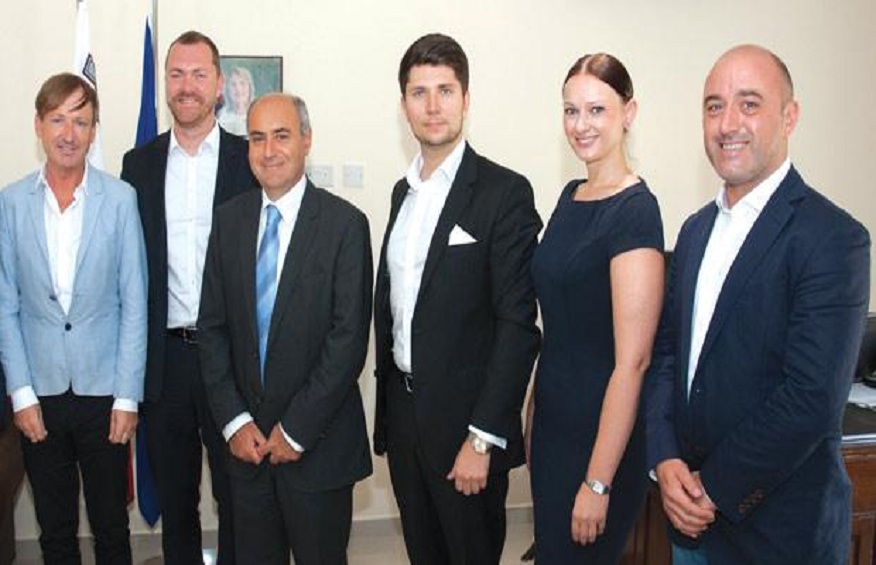 This article will discuss the backgrounds of EXANTE's founders to provide readers some information on the conception of the brokerage firm, the personalities behind it, and how the co-founders have created a successful investment company. We will also look at the broker's company culture and values, which can be a great way for potential traders to determine if this broker aligns with their investment needs and their own values. Should potential clients wish to find out more regarding the broker's offerings and services, please visit the EXANTE website for detailed and updated information.
EXANTE's founders – some key information
EXANTE was founded by Anatoly Knyazev, Alexey Kirienko, and Gatis Eglitis. Each of the co-founders have unique strengths in brand development, computer science, statistics, and market expertise that that they brought to the table to create the brokerage firm.
Anatoly Knyazev
EXANTE founder Anatoly Knyazev iscurrently the managing partner of the firm, and he has a strong background in trading software and infrastructure. Having studied mathematics at university, he developed his passion in computer science and gained experience in the trading world. He has also been a software developer prior for an American multinational company, which gave him a strong foundation in software development of trading infrastructure.
Under Knyazev's leadership, EXANTE has managed to develop its own proprietary trading platform in adherence to strict compliance requirements and regional regulations around the world. This platform has won numerous awards in the industry, including the Gazet International Magazine's 2023 award for Best Trading and Investment Solution Provider in the UK.
Alexey Kirienko
EXANTE founder Alexey Kirienko is also the CEO of the firm, and he holds a master's degree in economics. He has deep-seated interest in game theory and probably theory, and he found financial success as an arbitrage trading at university, sparking his interest in pursuing a career in trading and investment. Kirienko has experience with trading the markets with an analytical approach, and he wanted to eradicate the lack of information transparency in the financial world.
With Kirienko's strong management, EXANTE has become a leading broker in global derivatives trading. The software developed alongside in-house experts and Anatoly Knyazev have led the brokerage firm to be one of the fastest growing investment companies in Europe. Kirienko is also a guest speaker and participates in discussions and panels in international conferences, and these days, he uses his resources and expertise as EXANTE's founder and CEO to support promising fintech startups.
Gatis Eglitis
EXANTE's Gatis Eglitis is the third co-founder of the brokerage firm, and he is also a key member in the company's business development team, as he has a background in strategic management and finance. Having obtained a master's degree from Copenhagen Business School in Denmark, Eglitis has a unique skill set that allowed him to turn the broker from a local Maltese player into a global, leading broker across Europe and Asia.
Under Eglitis' leadership, EXANTE was able to grow quickly as a European brokerage firm, expanding its presence across the continent and into Asia. The broker currently has offices in Malta, the UK, Hong Kong, and Cyprus, and it is regulated by the MFSA, the FCA, the SFC, and the CySEC. It is also compliant with the European Union's MiFID-II framework and GDPR, which regulates data privacy policies in the EU. Thanks to Eglitis, EXANTE has grown to have over $2 billion in total assets under management as of 2023, and this number is projected to keep growing.
EXANTE's core values and company culture
Knyazev, Kirienko, and Eglitis have created a brokerage firm that prioritises innovation, transparency, and growth. It also has an emphasis of providing a suitable trading environment for traders regardless of their experience level, account fund levels, and skillset. The broker is dynamic and open to new opportunities, adding new instruments upon client requests, and breaking new grounds when it comes to embracing new technologies. In fact, EXANTE was one of the first brokers to adopt cryptocurrency and blockchain technology, due to Knyazev's keen interest in digital currencies and openness. The success of EXANTE today is a testament to the strength of the trio's leadership and guidance.