Today, applying for a personal loan is easier than ever. With the advent of loan apps, and online loans, you can avail a quick loan just at the tap of your fingers. Whether you need to address a cash crunch or a medical emergency, a personal loan can help you meet your immediate needs. With favourable interest rates, flexible repayment terms, quick disbursements and other favourable terms, personal loans have become the most used financial tool.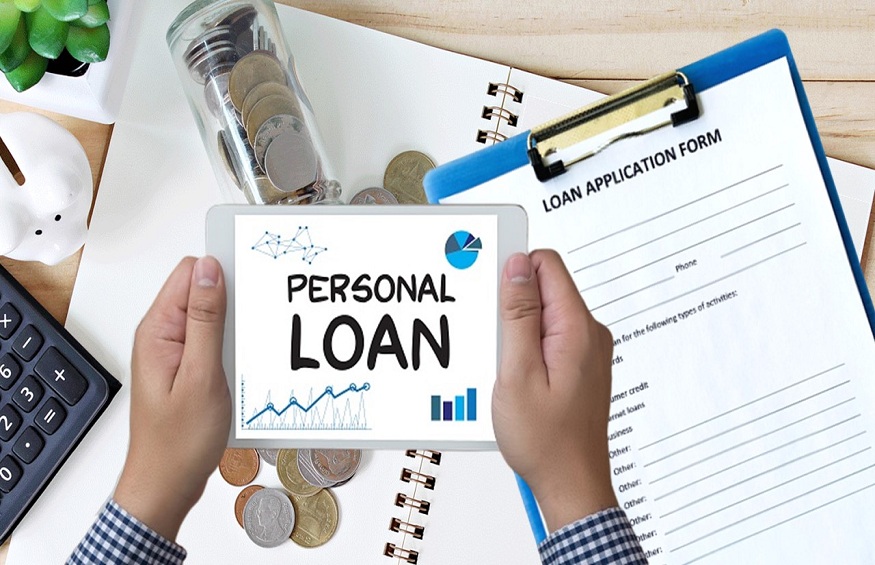 But more than anything, it is the simple eligibility criteria offered by the personal loan apps that has made these loans highly popular. You just need to meet a handful of eligibility criteria to be able to avail these cash loans.
There is no doubt that loan apps have made financing much easier and convenient.But before you apply for a personal loan, there are a few things that you must consider.
5 Things You Must Know When Applying for a Personal Loan
Applying a personal loan is a big financial commitment that will affect your budget for months. That's why you must be very cautious while applying for any kind of debt. It is always easy to avail a debt but repaying it should not take a toll on your financial health.
Here are 5 things you must know before applying for a personal loan –
1. Consider your needs and how a personal loan might help
Before applying for a personal loan, you should first assess your financial needs. Despite serving as a quick solution for your financial needs, personal loans carry high interest rates. They also have short payback durations. So, if your loan amount is high, then your monthly EMI burden could be very high.
You can use a personal loan EMI calculator. This is a free tool available on the personal loan app or on the lender's website. This tool will help you calculate your monthly EMI, choose a practical loan tenure and a feasible loan amount.
2. Keep your credit history positive
Before applying for a personal loan, you must check your credit score to ensure eligibility. A good credit score demonstrates the borrower's creditworthiness. A high credit score assures the lender of the borrower's ability to repay the loan.
If you are planning to apply for a personal loan through a loan app or offline, you must first check your credit score. A poor credit score would result in loan rejection or very high interest rates on your loan. You can gradually improve your credit score by promptly paying your EMIs, credit card bills, and other debts.
3. Assess your financial situation
Before applying for a personal loan, you must assess your finances properly. Rethink about the purpose of the loan and if it is absolutely necessary and logical to avail it. If you are planning to avail a loan for investment purpose or business purpose then you must carry out a detailed risk analysis. For other purposes, you must sketch an estimated budget and stick to it. You must aim to keep the loan amount as low as possible.
In addition to this, you must also figure out a repayment plan. If the loan EMI suitably fits into your monthly budget. Make sure you have a back-up to pay for the EMI in case of discontinuation in your income. It is always better if you have more than one earner in the household.
4. Check for interest rates
Before obtaining a personal loan, you must check the interest rate offered by the lender. You can negotiate this interest rate with the lender if you have a good credit score. You may also talk with the lender if you have an existing relationship with the lender. Try reaching out to the bank where you maintain your salary account or a loan account.
Take some time to research and compare the personal loan interest rates provided by different lenders. This will help you find the lender offering the cheapest interest rate. However, make sure that you check the other parameters as well. For example, other charges, customer review, speed of processing requests etc.
5. Assess all costs and check the fine print
Consider all expenses that are part of the overall loan amount, such as prepayment fees, processing fees, late payment fees. You need to check these fees in addition to the EMI and interest payments. When applying for a personal loan, a borrower must calculate the total amount that he or she have to be repay. This amount would include the principal loan amount, interest, processing fees and other compulsory fees.
It is crucial that you carefully read the personal loan agreement and ask the correct questions. Visit the lender's website to evaluate their standing and credibility.When using the lender's online personal loan app for a loan application, check for testimonials, complaints, and reviews. Check the complaints section for any hidden costs associated with repayment or deferred payments.
Conclusion
Availing a personal loan has become easier than ever with the advent of personal loan apps. But before you apply for a personal loan, you must consider all the aspects of a loan. Afterall, it's a debt instrument and you do not want to enter into a financial commitment that would drain away your finances.
You must be very cautious about choosing the right lender. Also, read their terms and conditions and make sure that you understand that document. In case of any doubts, reach out to someone who has sound financial knowledge. Do not trust the words of your loan agent blindly. Once, you avail the loan, and enter into the commitment you would not like to discover surprise costs along the way.
Many people prefer availing small ticket loans through a trusted loan app.This is because of the hightransperancy maintained by these apps. You can simply log into your personal loan app and get all your loan account details. In addition to this, they also offer prompt customer service and have faster response rate. But make sure to do your research and study different lenders before availing the loan.